We're on Twitter!
Welcome to Battle Academy,
a Magnet School of Excellence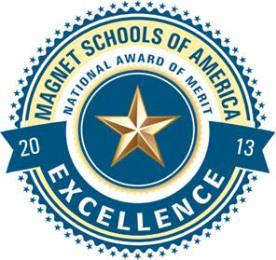 ---
TCAP Testing
April 29 - May 2
---
Friday, May 2 is the last day our Dining Room can accept checks. Beginning on Monday, May 5 all meal payments must be made by check or money order.
---
Thanks, Southside Abbey!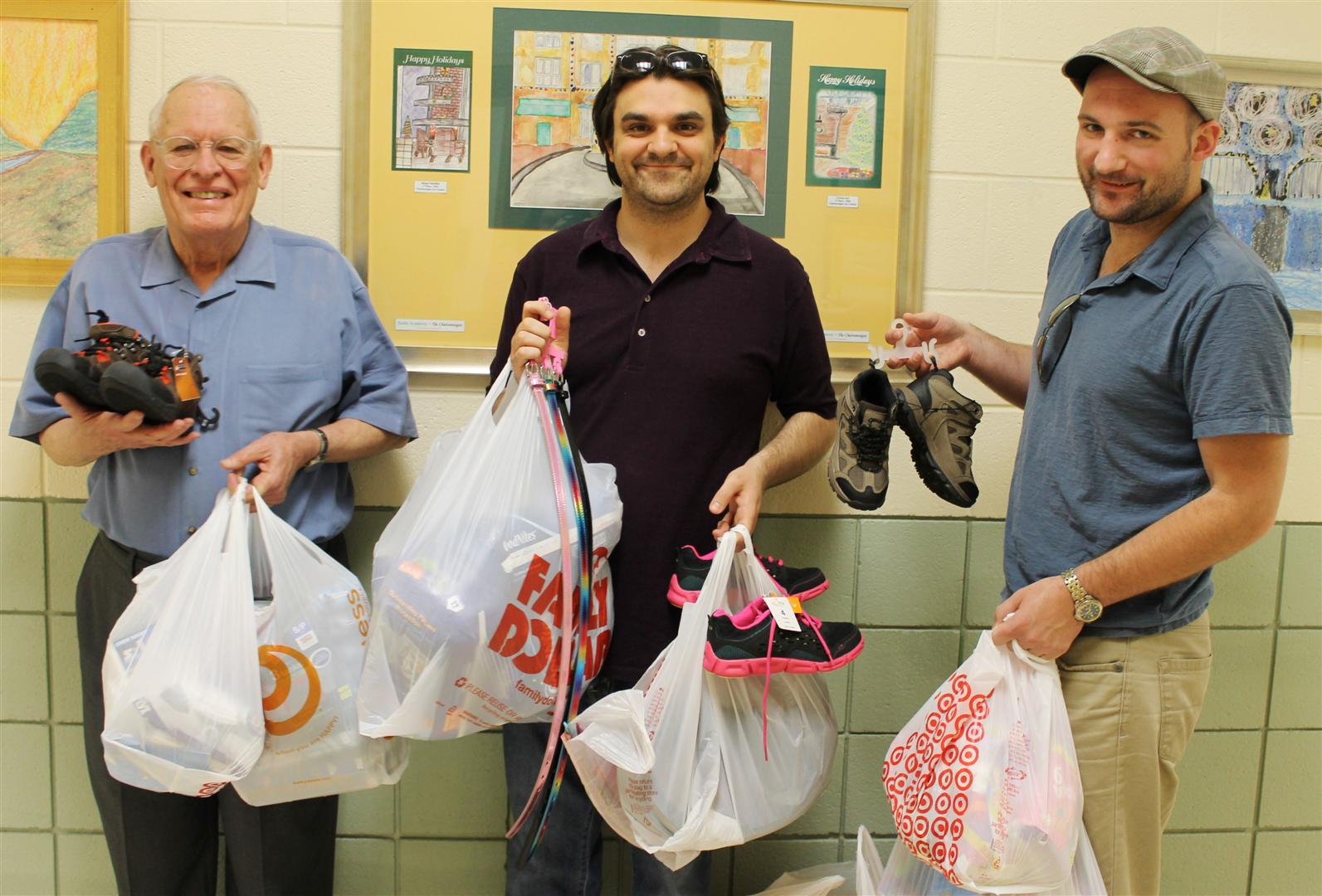 Southside Abbey brought much-needed belts, socks, shoes and underwear for our uniform closet in observance of Maundy Thursday. Our library has received a grant from their Southside Jubilee Fund to purchase new computers for student use. We're grateful to have such wonderful Southside neighbors!
Thanks, Enzo's!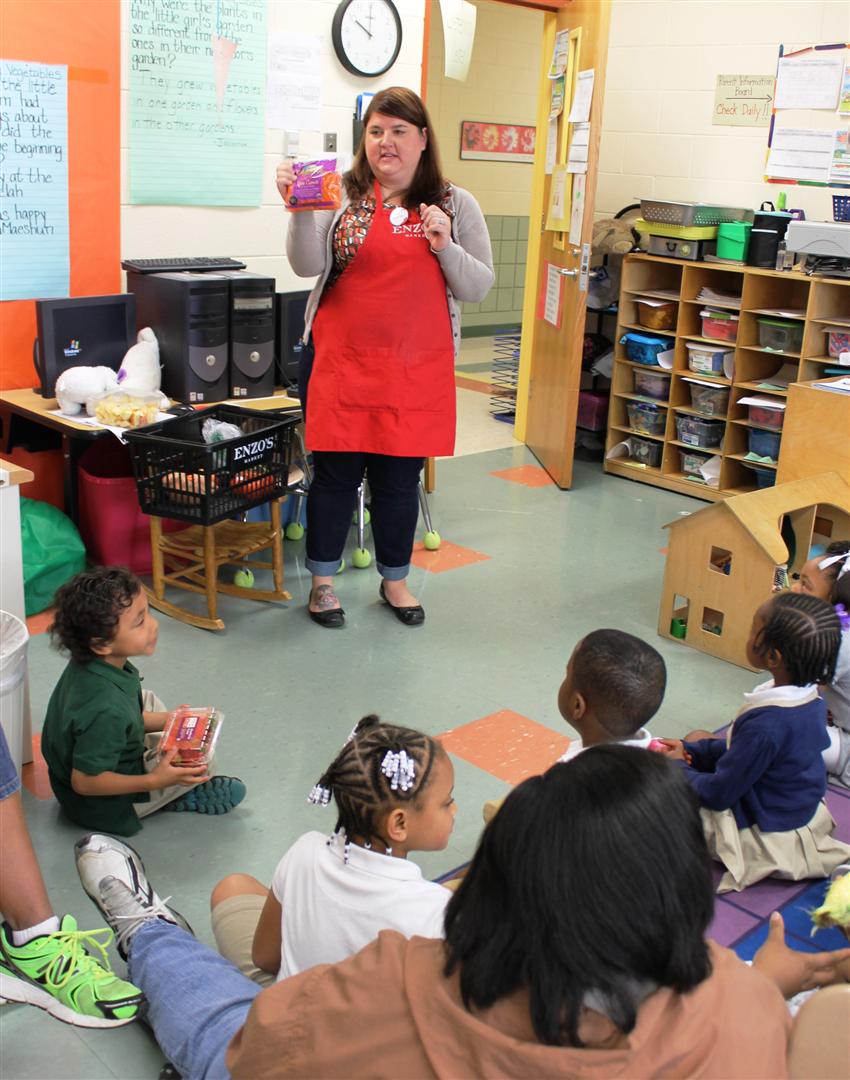 Enzo's, another wonderful neighbor, sent a special guest to talk to Pre-K about healthy snacks.
---
Thanks, Access America Transport!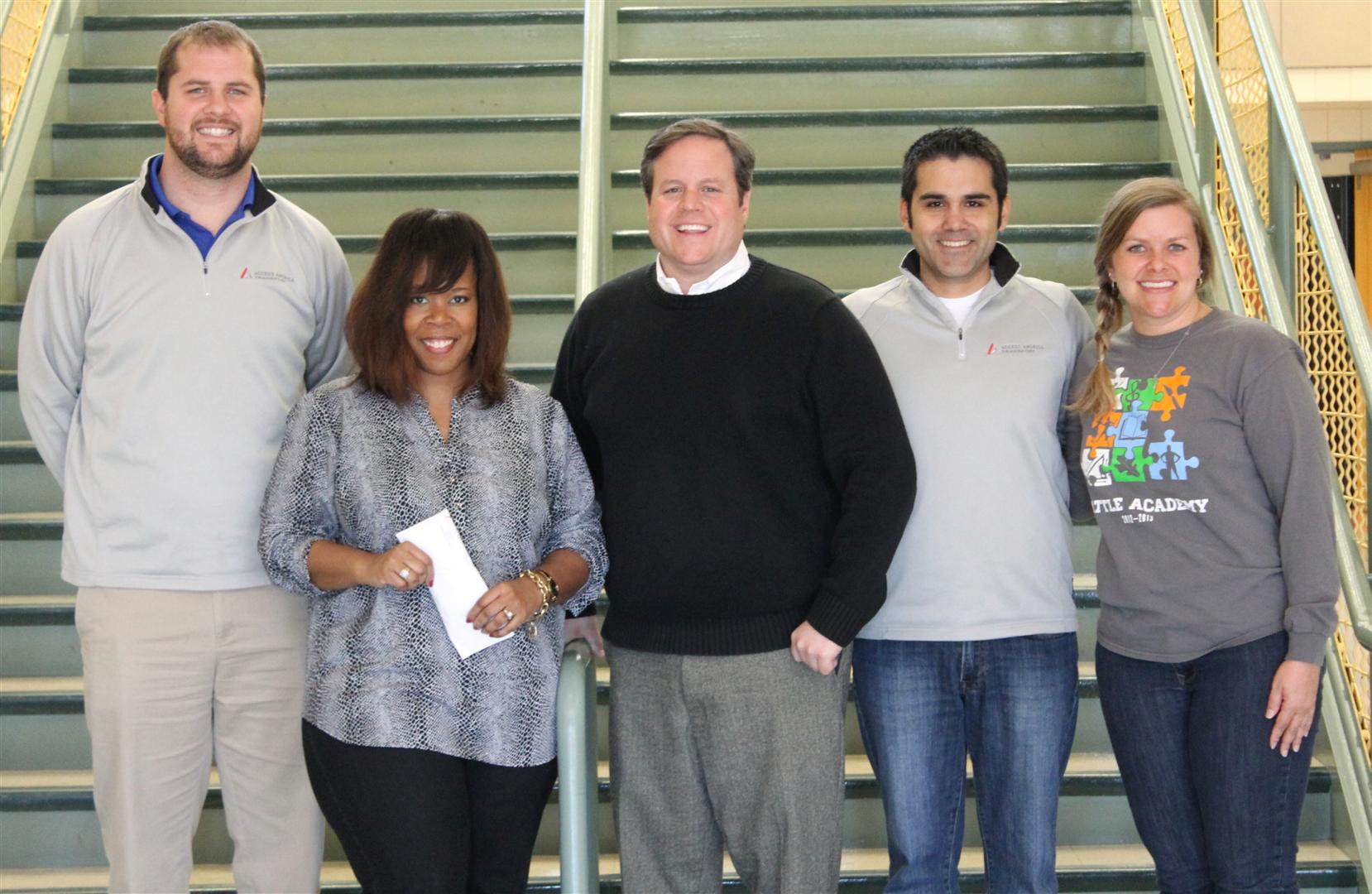 Access America Transport, a locally owned and highly acclaimed full service transportation company, brought a generous donation to Battle to help with our technology needs. We welcome Access America to our Battle family!
---
The Morning Men: Celebrating Greatness
Dads got our Friday off to a great start by greeting and high-fiving each child as they entered the building!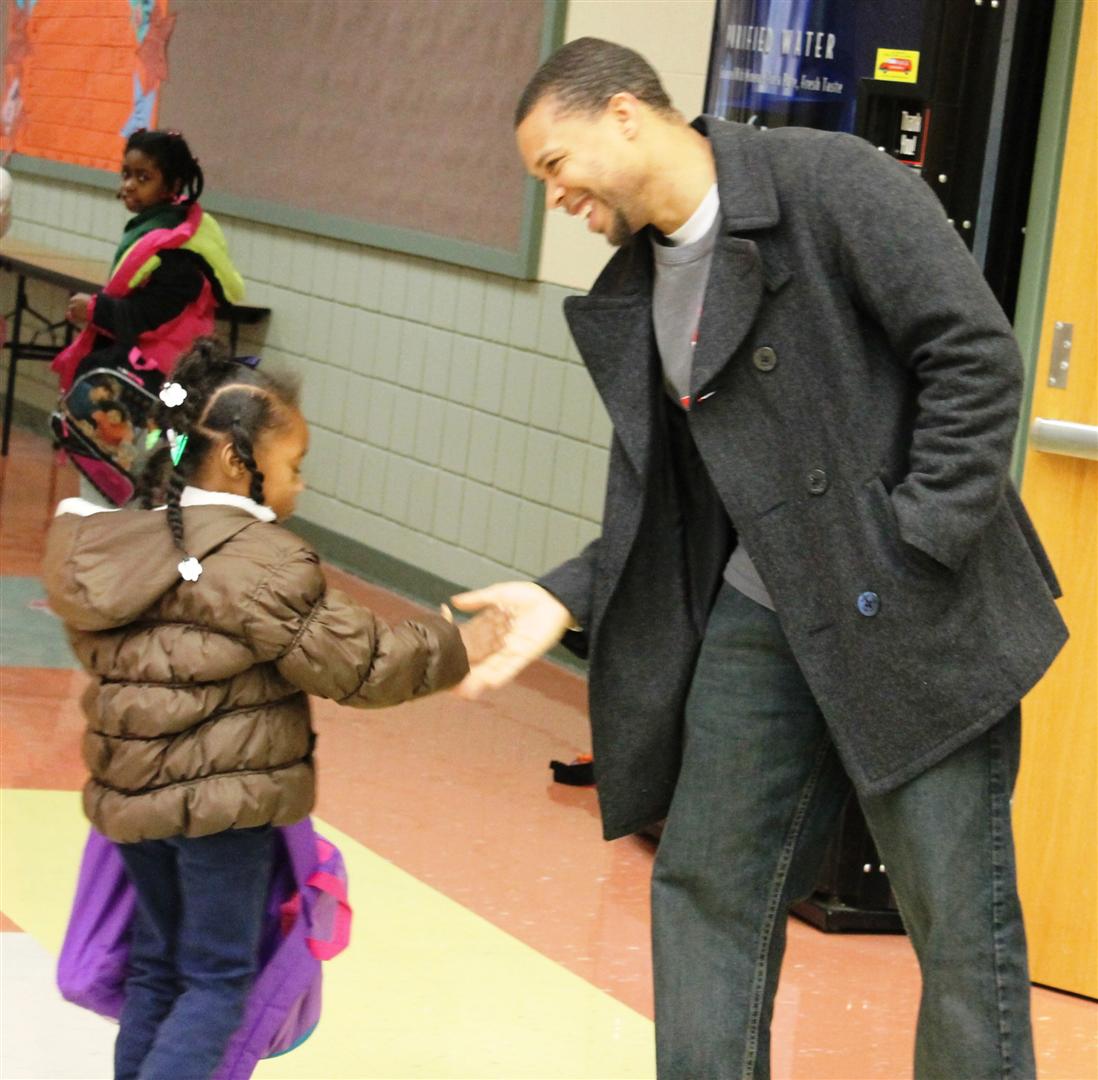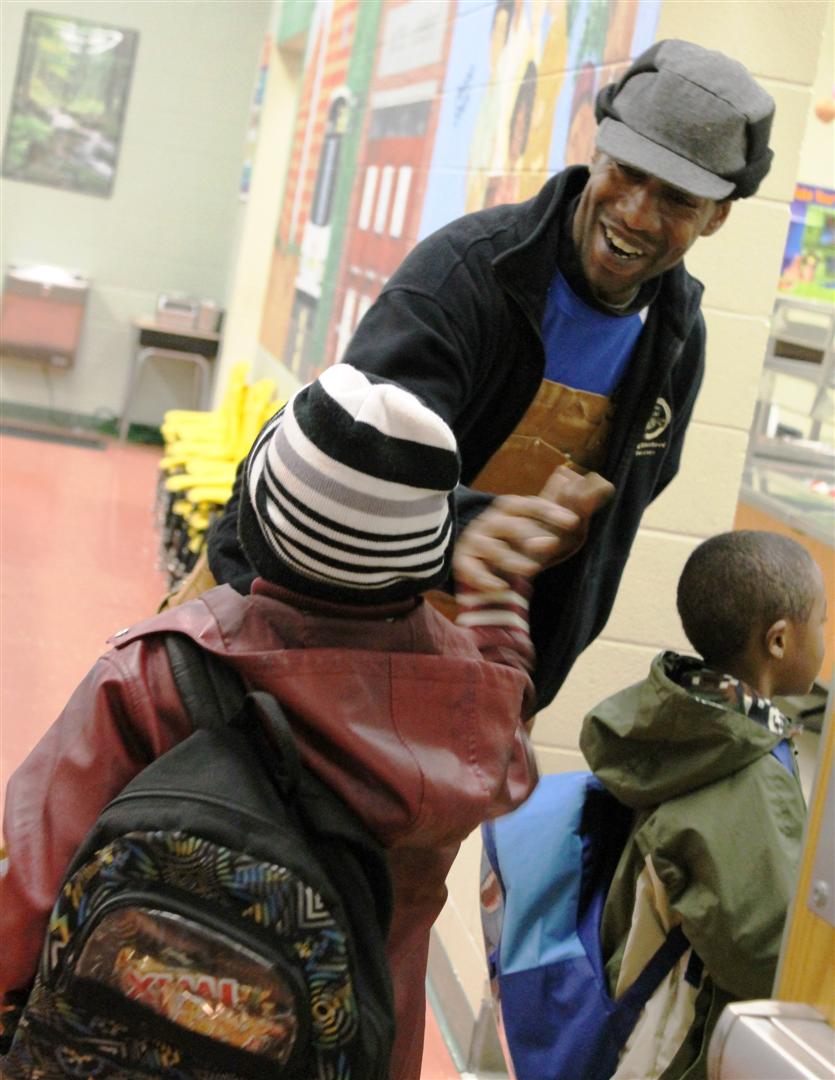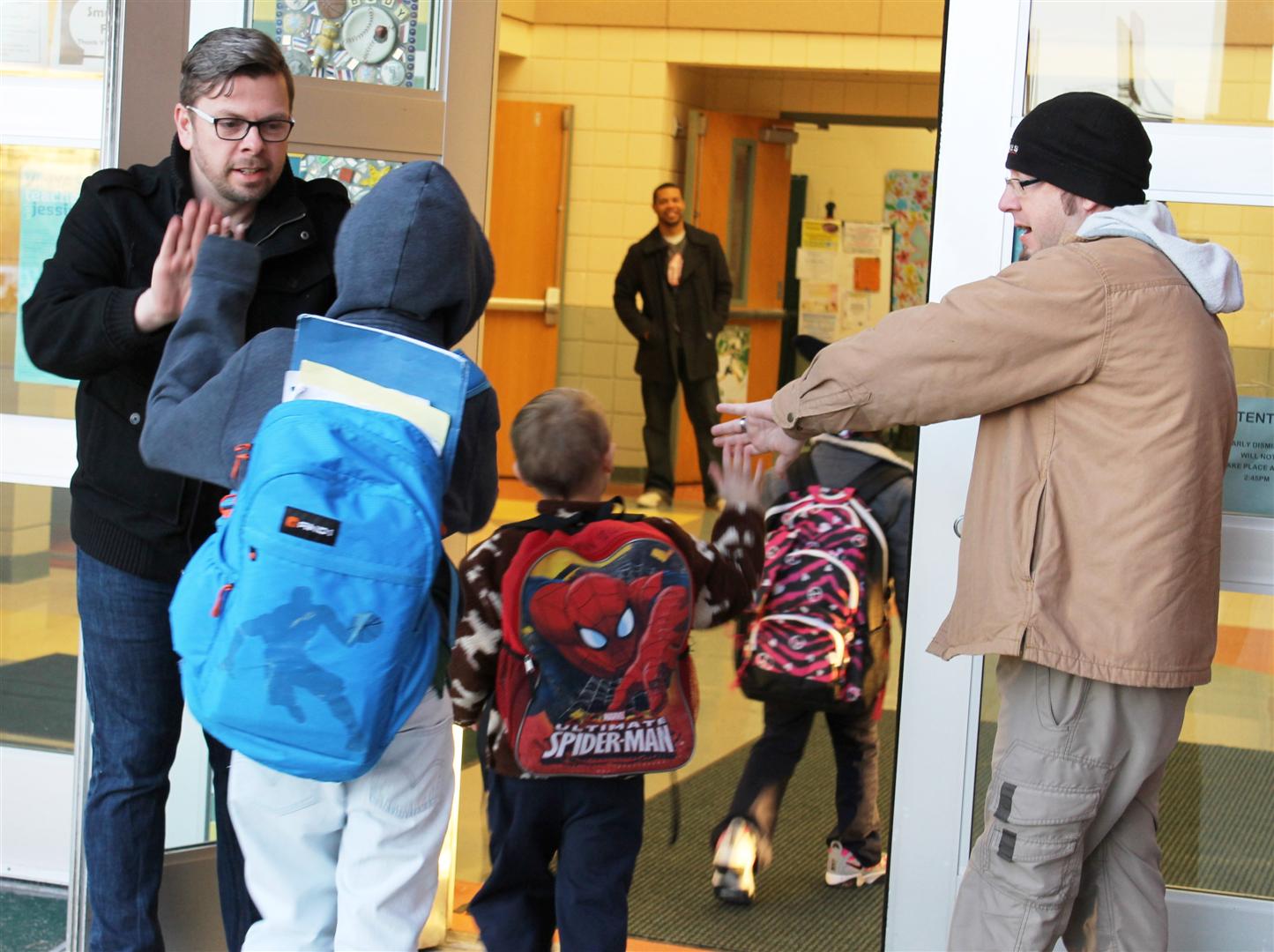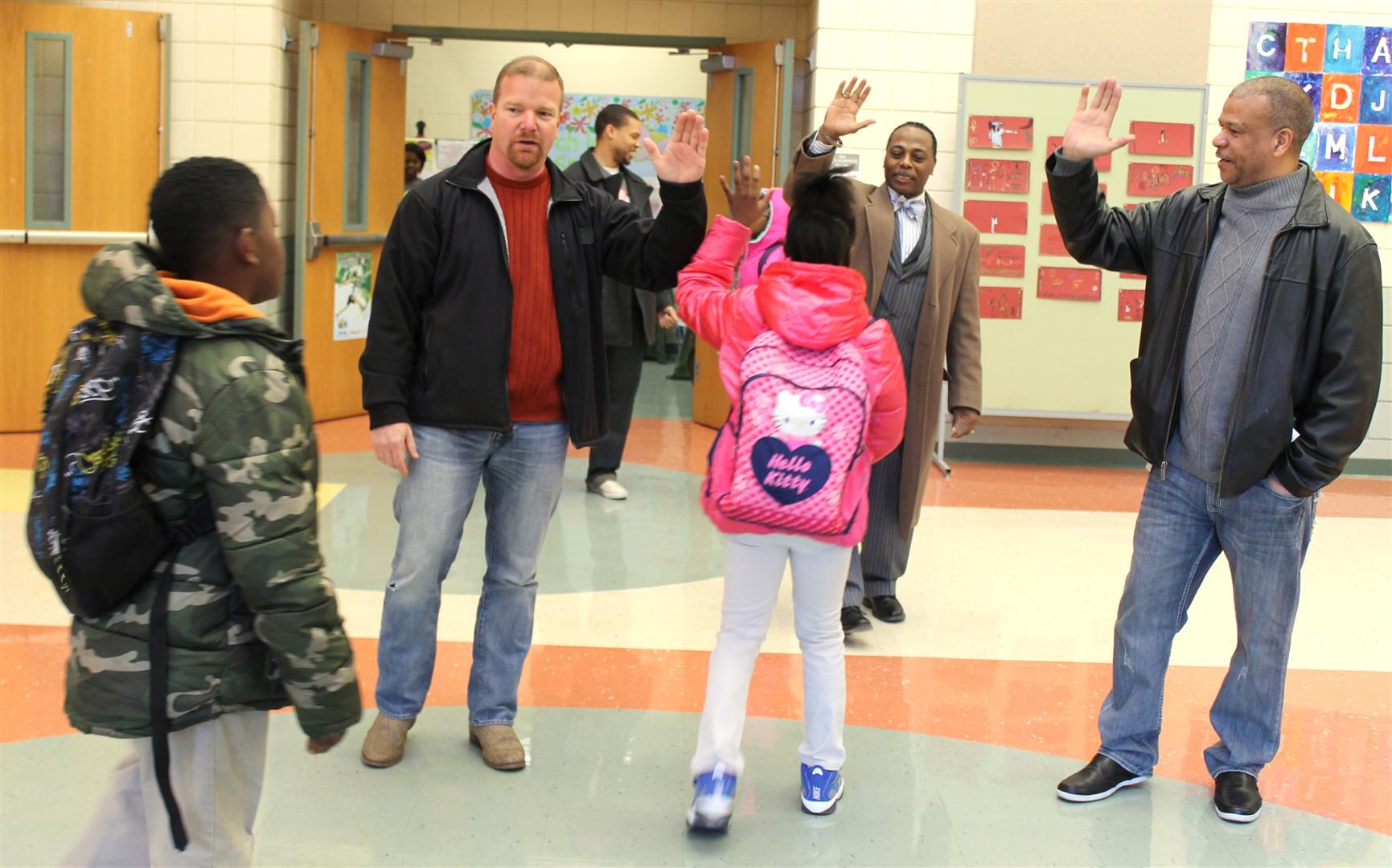 ---
Please make sure your phone numbers are current so we can reach you in an emergency! Call our office at 423/209-5747 to update your information!
---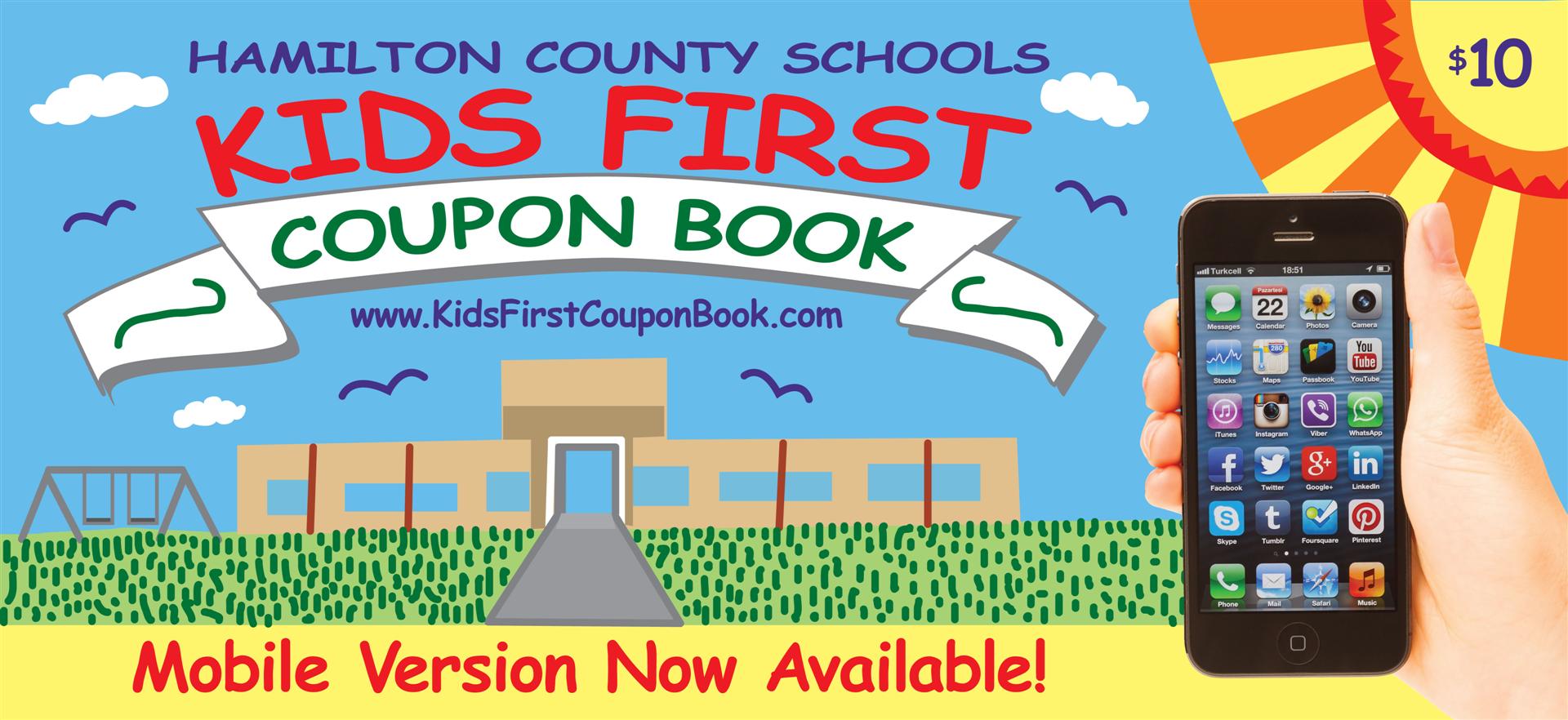 Buy a Digital/Mobile Kids First Coupon Book! Designate Battle as your chosen school!
---
Find the latest newsletters and STARS Helping Hand newsletter on the School Publications tab.
Find the HCDE calendar and our assessment calendar on the Forms tab along with weekly grade level lesson plans.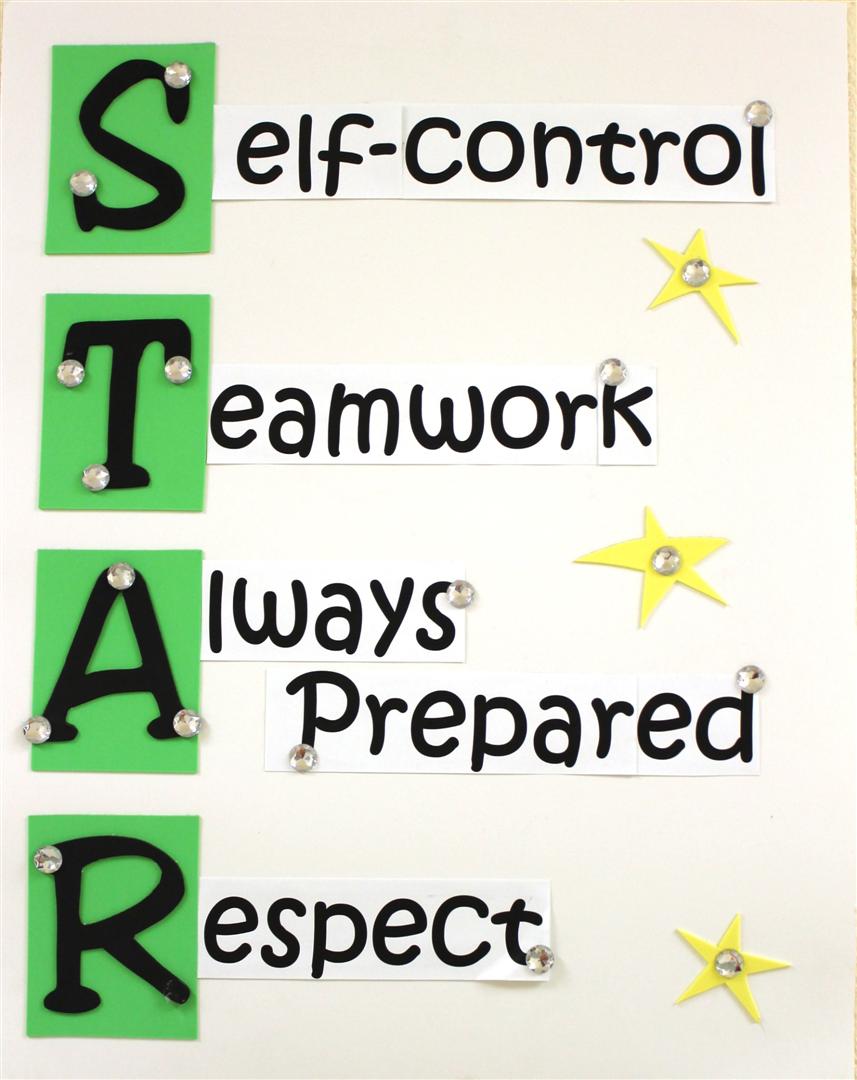 Battle STAR Students follow our STAR behavior plan as part of our School Wide Positive Behavior Supports initiative.
---
Instruction starts promptly at 8:05AM. Parking around the school is extremely limited; allow a few extra minutes to make sure your child arrives on time. An adult must sign in any child entering the building after 8:05AM. Please show other drivers the same courtesy you hope they will show you. Remember that spaces reserved for the UTC Children's Center and for those with handicapped parking tags or placards are not available for Battle parents (unless you have handicapped parking documentation). The parking lot at Enzo's is reserved for Enzo's customers; please do not park there.